We welcome everyone to our online church home.  We welcome you with open arms.  We would love for you to come and join us at one of our services.  We then hope that something will be said or done to inspire you to come back and visit with us again.

Service Times

 Sundays

Sunday School - 8:45 a. m.

Worship Service - 9:55 a. m.

Wednesdays

Bible Study - Noon & 7 p.m.

Prayer - 6 p.m.

Saturdays

Prayer - 6 p.m.

211 West 59th Street

Los Angeles, CA 90003

(323) 231-2391 office

(323) 231-1433 fax

Rev. K. B. Williams, Pastor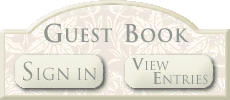 Pastor K. B. Williams

Senior Pastor